Presented Multispark System at the "3rd International Conference on Ignition Systems for Gasoline Engines" in Berlin, Germany.




Aug 2016
TEST PLUG-IN MULTISPARK SYSTEM ON ORIGINAL ENGINE "M224"
Started trial to demonstrate plug-in Multispark System with self-developed engine "M224". M224 has characteristics of high compression ratio and conrod stroke ratio.

Feb 2016
NEW TYPE OF MULTISPARK SYSTEM
Launched test for new plug-in Multispark System. This new device is inserted into the lower part of the intake and exhaust port and makes plug replacement and maintenance easier.
2015
May 2015
Multispark.net English Website Launch
Launched a new English website and English video for the Multispark Ignition Project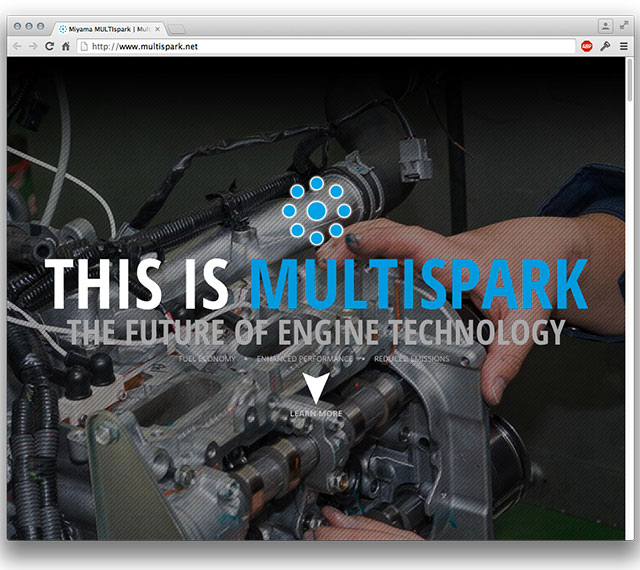 Jan 2015
Multispark System Fitted to Subaru BRZ
Multispark System successfully fitted and tested in a new Subaru BRZ 2.0 liter boxer engine
2014
03 jun 2014
System Installed in a Daihatsu Mira
Multispark System fitted and installed in a Daihatsu Mira - a Japanese lightweight compact car - 660cc engine.
Feb 2014
Multispark System installed on a motorscooter
Multispark System successfully installed on a Yamaha Majesty motorscooter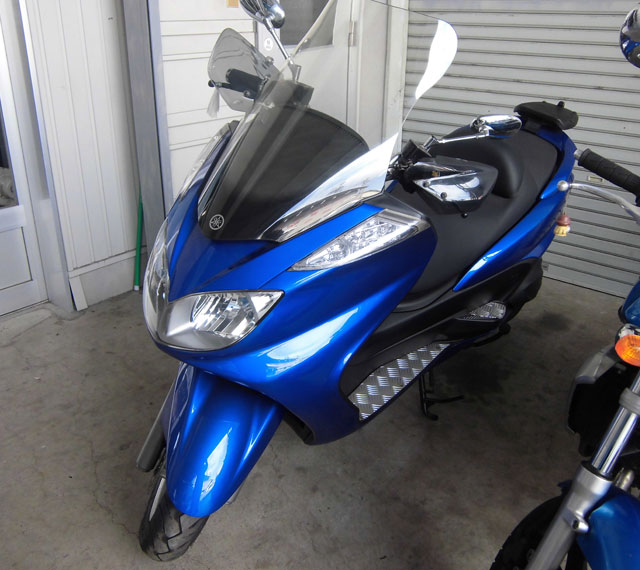 2013
Oct 2013
2 Cycle Enduro Motorcycle Engine
Installed the Multispark System on a 2-stroke SHERCO Enduro Motorcycle Engine.
We recorded the 2-stroke Engine cycle with Hi-speed Videos for analysis and demonstration.

2012
Oct 2012
Multispark.net Website Opened
The first version of the Multispark.net website is released and available to the public.
Sept 2012
Subaru BRZ Boxer Engine
Started Development for the Subaru BRZ 4-cylinder Boxer Engine setup
Aug 2012
Ducati 748 Motorcycle Engine
Researched and tested the application of the Multispark System on a Ducati 748 Motorcycle Engine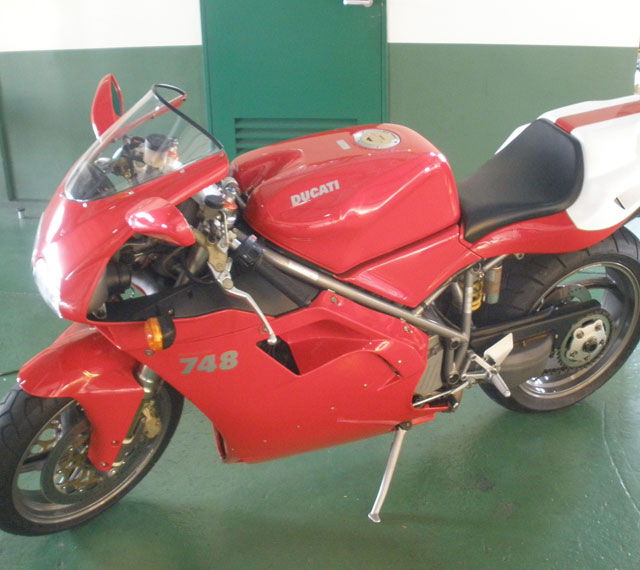 July 2012
Kawasaki D-Tracker Motorcycle Engine
Researched and tested the application of the Multispark System on a Kawasaki D-Tracker Motorcycle Engine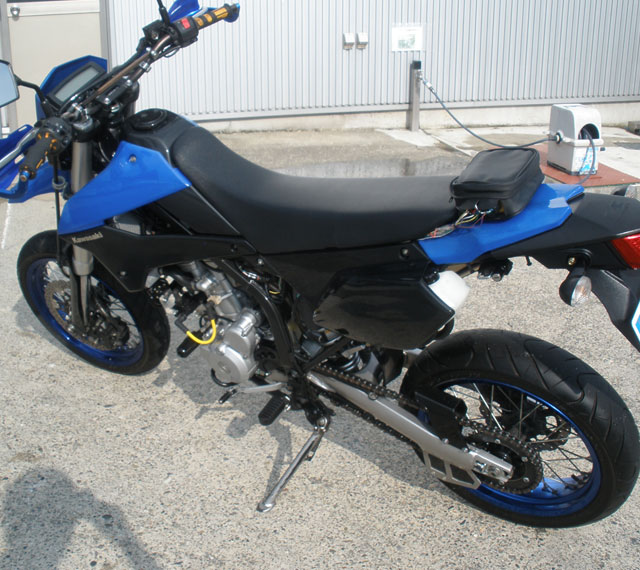 2011
June 2011
Nissan SR20DET Turbo Engine Setup
Multispark System successfully installed into a Nissan Silvia SR20DET 4-Cylinder Turbo Engine
June 2011
Test Data Update
New test results show Thermal Efficiency greater than 44%.
2010
May 2010
Birkin Super 7 Installation and Test
Multispark System installed in a Birkin Super 7 Kit Car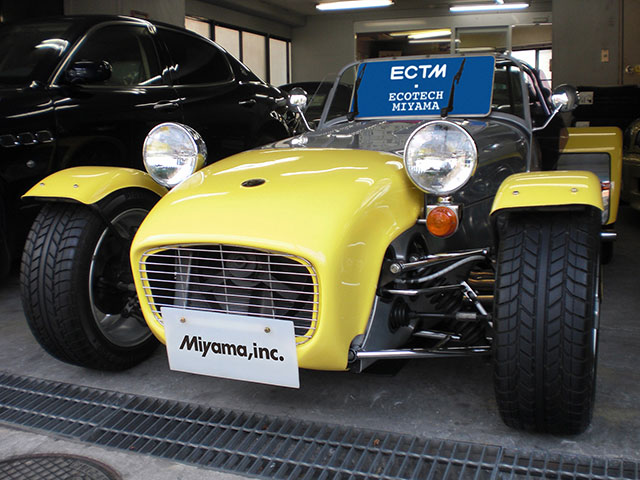 2009
Aug 2009
Thermal Efficiency Data Update
Extensive testing results in thermal efficiency improvements of over 40%.
June 2009
Test Car Milage Update
As of June 2009, our three test cars have driven over 5000km.
2008
Aug 2008
Started work on Nissan SR20DE installation
Began Research and Development for the Nissan SR20DE (nomally aspirated engine)
2007
Jan 2007
NEW Testing & Research Facility
Began construction of our new engine research and testing facility in Nagano, Japan.
2006
Nov 2006
Toyota Altezza Installation
Multispark System installed in a Toyota Altezza (normally aspirated engine)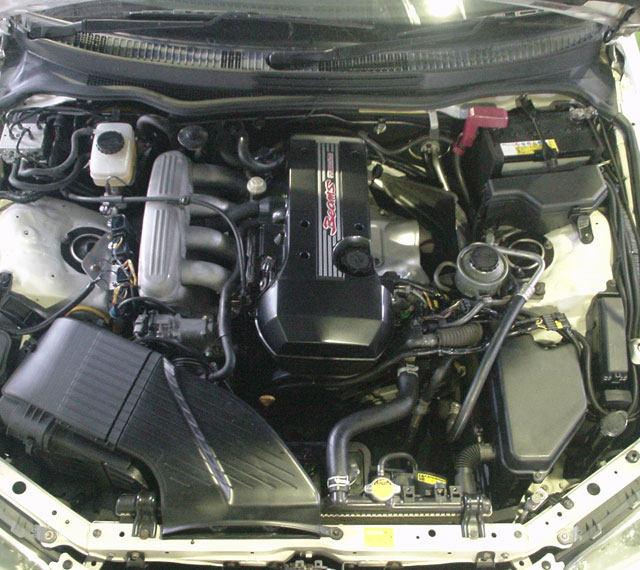 Jan 2006
Multispark System first installation and test
Multispark System installed in a Mitsubishi Lancer Evolution's 4-cylinder 4G63 Turbo Engine with impressive results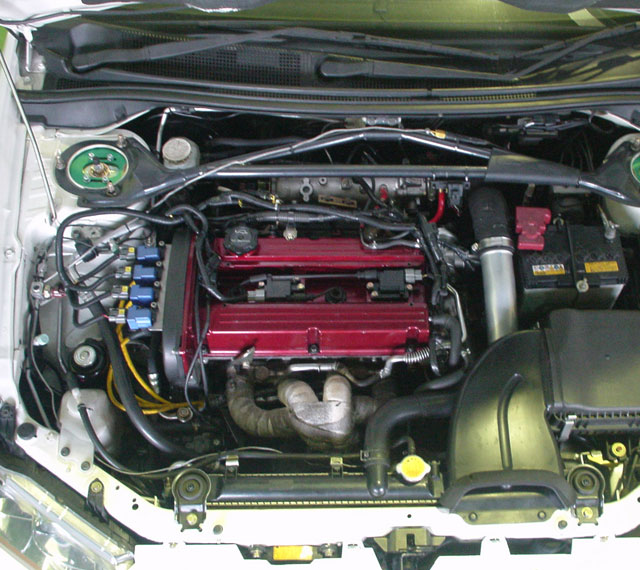 The Multispark multi-point ignition system is installed between the engine head and cylinder block and allows for customization of the number of ignition points. Please scroll down to see the engine open up to reveal the Multispark plate. (The engine shown is a Nissan SR20DE 4-Cylinder unit)
In the Otto cycle, the following three conditions need to be achieved to increase thermal efficiency: rapid combustion, high compression ration, and a lean burn.
The multiple ignition points, each of which consists of the electrode pair of ceramic insulator and heat resistant alloy, form discharge gaps in series. The ignition process is simple and similar to ordinary spark plugs: application of high voltage to one terminal from the coil. The new ignition points fire simultaneously with the existing spark plug and this results in much faster combustion and higher thermal efficiency.
The flames generated in the center and on the perimeter of the combustion chamber promptly and steadily burn the gas mixture. According to our test results, in the constant volume combustion chamber, the time period from initiation of ignition to completion of combustion throughout the chamber was reduced by half - only 15ms when using the Multispark setup compared to 30ms with a standard single point spark plug setup. These results indicate that the Multispark System can largely retard the ignition timing when compared to single point ignition systems. As the gas mixture is compressed and gets much denser when combustion starts, loss of time is significantly reduced.
The realization of rapid combustion can avoid the engine knocking problems which are the largest hurdle to a high compression ration. Furthermore, efficient combustion resulting from the Multispark system improves combustion stability under lean mixture conditions. Thus, higher thermal efficiency than standard gasoline engines can be achieved.
We have verified a maximum thermal efficiency of up to 44% during our tests.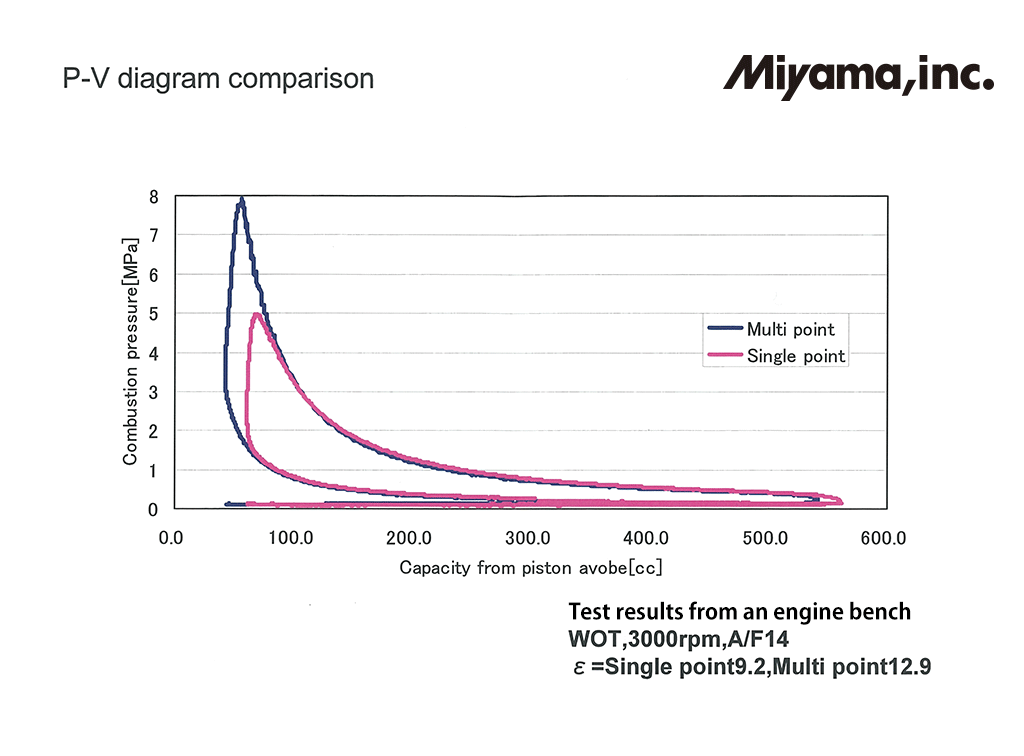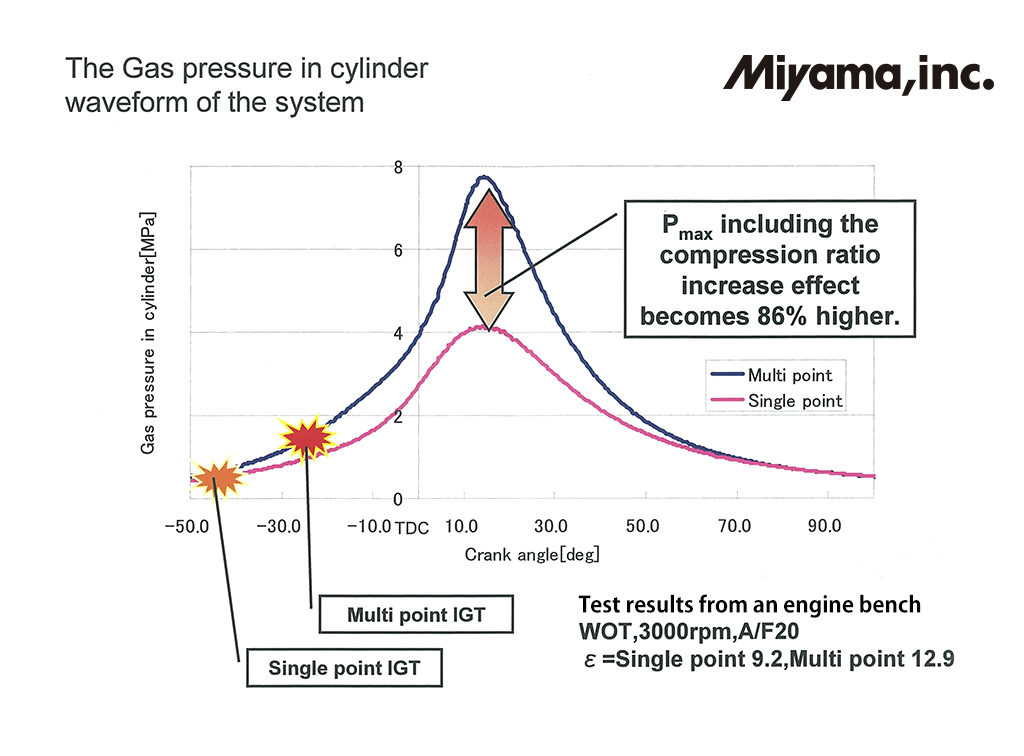 ---
The video below demonstrates how the Multispark unit fits into the typical 4 stroke engine cycle (The Otto Cycle). It also shows how the speed of fuel/air mix is burned much more rapidly than a conventional single spark plug setup.
For mobile users, please use the link below